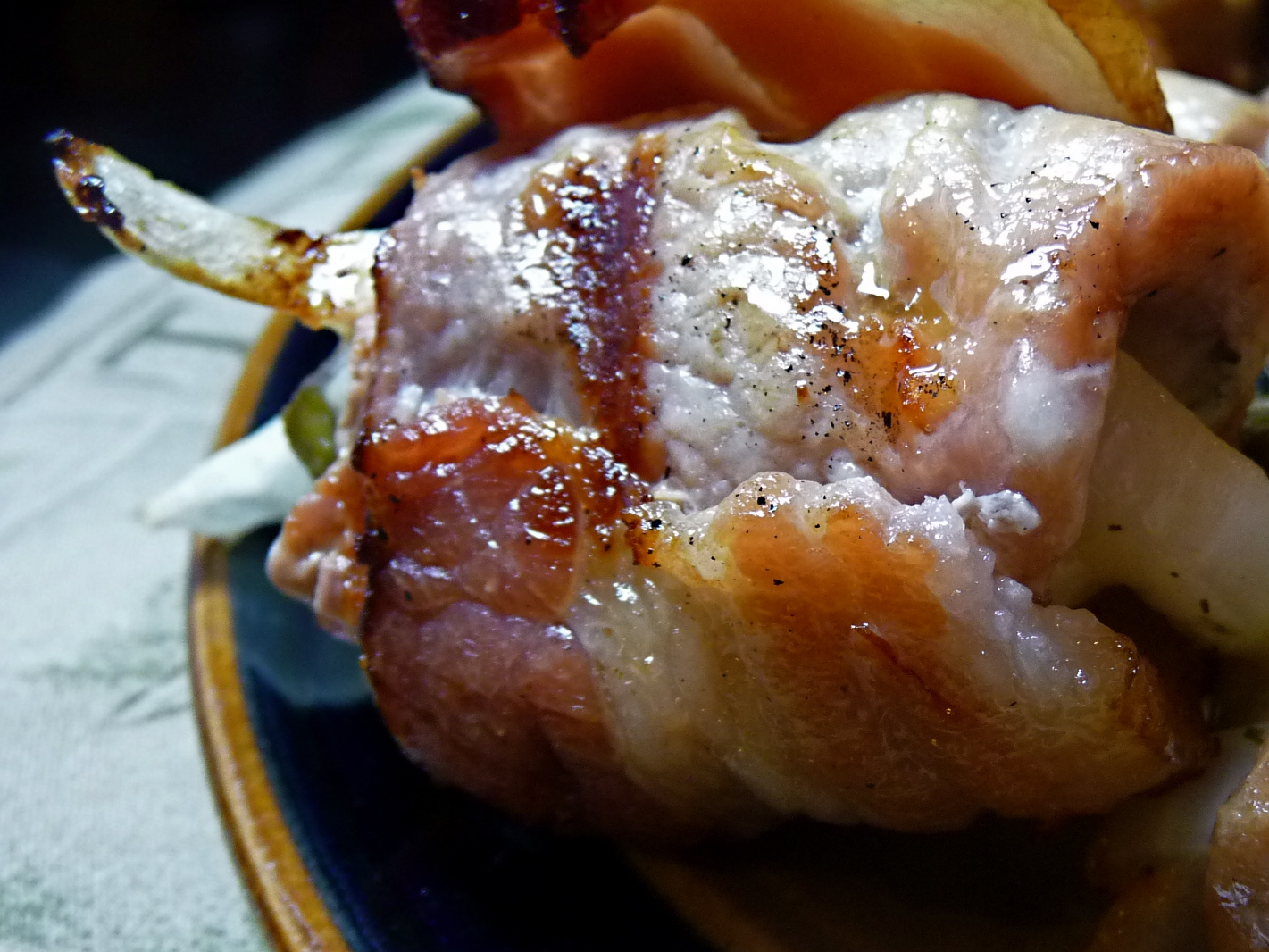 We went away a couple of weeks ago (yay Tim!), and right before we left Ben and I were at the library. (Stay with me; there's a point.) Ben grabbed a book called Planet Barbecue!: 309 Recipes, 60 Countries by Steven Raichlen.
I said, "Ben, we're never going to use that." And he said, "I will." (Dialog re-created by an extremely unreliable memory.)
Fast-forward almost two weeks. Ben spends most of a Sunday afternoon paging through the book, waxing rhapsodic over recipe after recipe. (Including South African Springbok or Pork Kebabs with Monkey Gland Sauce, but we won't go there.)
And then he hits on Bacon Cheese Pork Roulade, on page 255 of this more-than-600-page tome. That was the one.
By Tuesday evening we had acquired the necessary foodstuffs, and the boy could begin to work his magic.