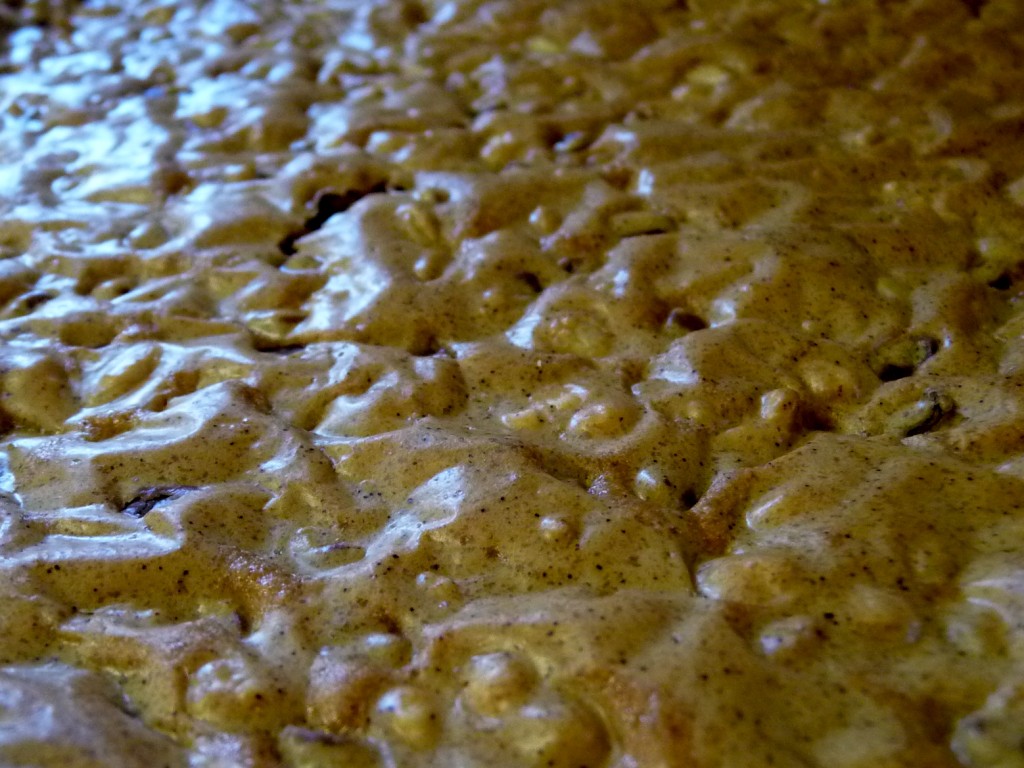 Oh, yes.
I love Tuesdays With Dorie.
This week's recipe, chosen for us by Nicole of Bakeologie, is a modest little number, a peanut butter blondie with chocolate chips. Sounds simple, doesn't it?
But they're the crack of the cookie world.
I don't even like peanut butter cookies, so I wasn't expecting much from this recipe. I made it only because I haven't done TWD in a couple of weeks, and the next two weeks involve fruit.
So, blondies. I used natural peanut butter from Trader Joe's, even though the recipe says not to, because I was at Trader Joe's and not Wegman's. I was willing to take the chance, because I really didn't expect to enjoy them all that much.
Other than that, I made the recipe straight, using mini chocolate chips rather than taking the time to chop chocolate, like I do when I'm expecting to like what I'm making.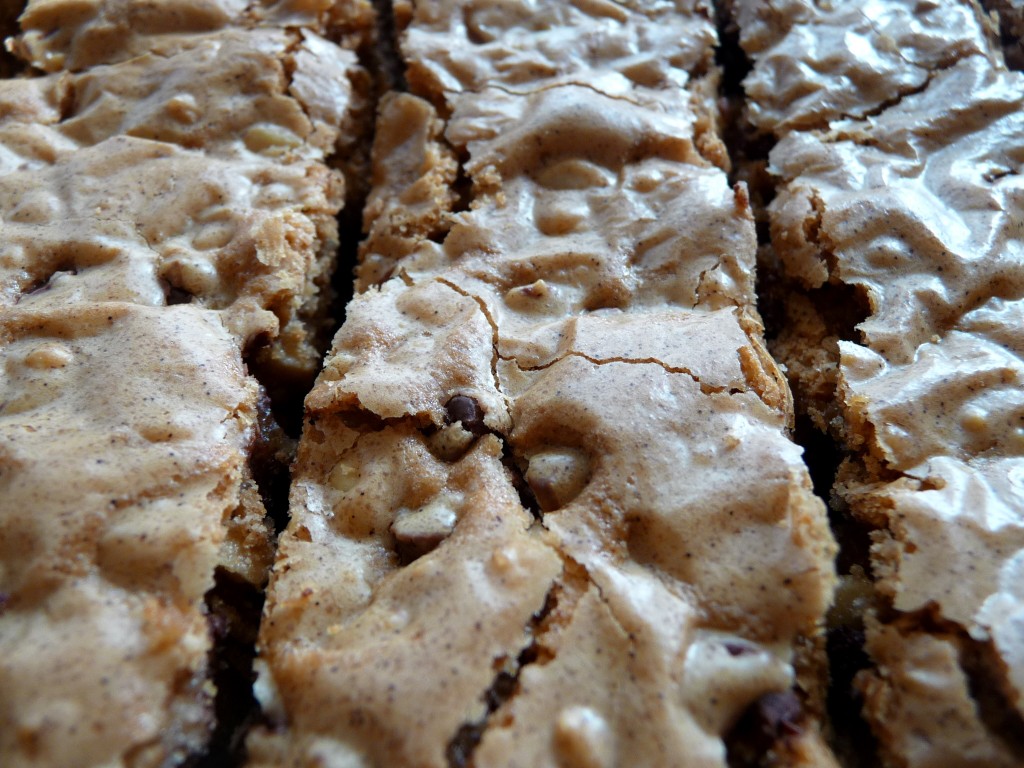 Oh, God. These things are so good.
Next time, I'll throw in some cinnamon chips. Or those cappuccino chips I can almost never find. So very, very good.
I don't have a lot of pictures, because we ate all the blondies. Really fast. Ben and I scarfed down a bunch as soon as they came out of the pan. Then Tim ate some. Then I took some to a friend. (Who also said they were addictive.) Then we ate some more.
And now they're gone.
You might be able to find some more photos at the other TWD blogs; everyone can't be as weak-willed as I am. And Nicole, thank you. Thank you, thank you, thank you.