Oh, this was good. This was really good.
We love shepherd's pie around here, and I've made a lot of different versions. This was definitely up there with the best of them.
That probably had something to do with the whole milk and half-and-half and butter in the mashed potatoes, and the two kinds of cheese and more butter on top. But never mind.
This recipe was a ton of work, though: cooking the meat and vegetables, draining and chopping the meat (after separating it from the vegetables!), chopping and cooking the sausage, cooking the potatoes, mashing the potatoes, seasoning the potatoes, putting it all together …
Ben mashed the potatoes, and added all kinds of yummy things, including garlic and a super-secret assortment of other herbs and spices. He did good.
I put it together and put it in the refrigerator, because I had to take Ben to the other side of Philadelphia for play rehearsal. (At 4 p.m. every Friday. Who thought that was a good idea?)
When Tim got home from work he put it in the oven. The recipe said it should bake for about 30 minutes, a little longer if it had been refrigerated. It actually took an hour to get all brown and crusty on top, so it was 8 by the time we ate.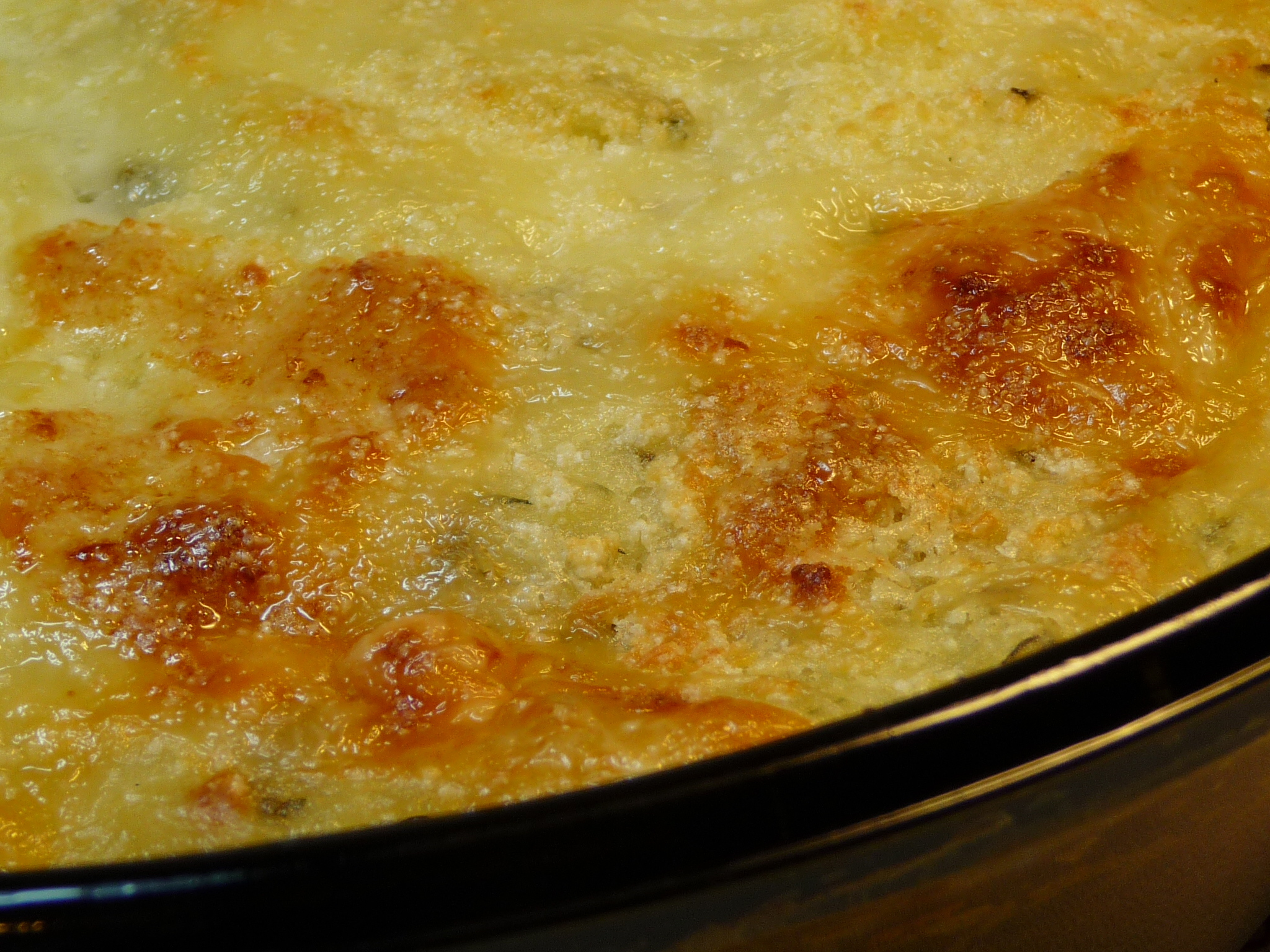 But it was totally worth the wait.
The filling was delicious, but the potatoes on top — they were sublime. Probably the best mashed potatoes I've ever had. Guess all that fat makes a difference, huh?
Sigh.
Anyway, the three of us ate only half — and one of us is a 6-foot-tall 13-year-old boy. It was filling. (And we had an apple cake waiting for us for dessert. Tune in next Friday to hear about that!)
French Fridays With Dorie is a group of bloggers working their way through Dorie Greenspan's new book, Around My French Table: More Than 300 Recipes from My Home to Yours. Get yours today!