Before I start this post, I have to mention that this is my 101st post here at Confectiona's Realm. I never thought I'd get this far, but it's been a great ride. Thanks to all of you who read my blather.
I'm back to Tuesdays With Dorie. I can't live without some carbs in my life (although I'll have to pass on next week's delicious-sounding choice, because this week is Passover and it didn't occur to me to bake ahead), and I really miss being forced to write every week.
But we didn't need a whole bundt cake.
So, herewith, my coconut tea muffins!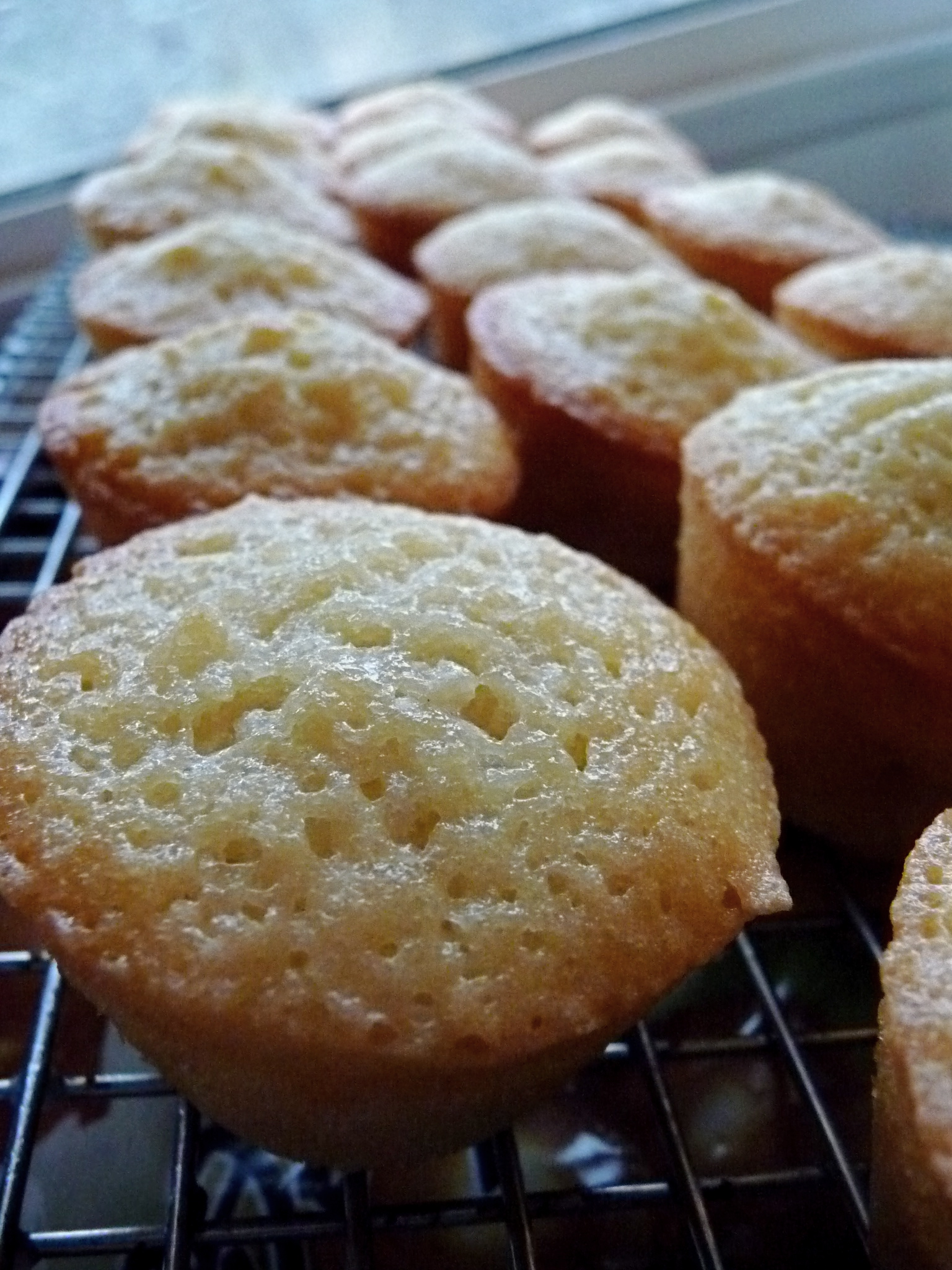 I cut the recipe in half, which yielded 24 mini muffins. I left the amount of coconut the same, though, because I love coconut. I really, really love coconut.
I toasted the first three-quarters of a cup of sweetened shredded coconut, because toasted coconut is one of the joys of my life. But when it came time to add the coconut to the cake batter, I decided I didn't want the crunchy texture in the muffins, so I went with the stuff straight from the bag. (Which, tragically, left me with three-quarters of a cup of toasted coconut. Woe is me!)
Everything else was pretty straightforward: no difficult techniques or unusual ingredients. I baked the muffins for about 25 minutes, but my oven temperature is completely random, so your mileage may vary.
And the adorable little muffins were delicious: moist, not too sweet, and perfect with coffee. I put one chocolate-covered espresso bean each in the bottom of four of them, and in retrospect I wish I'd added the beans to more. I wasn't sure how'd they'd take the heat, but they were magnificent. Highly recommended.
Oh, and you know what else is good? These muffins, drenched in still-warm homemade chocolate syrup. Life is very, very good sometimes.
I even got artistic for a change: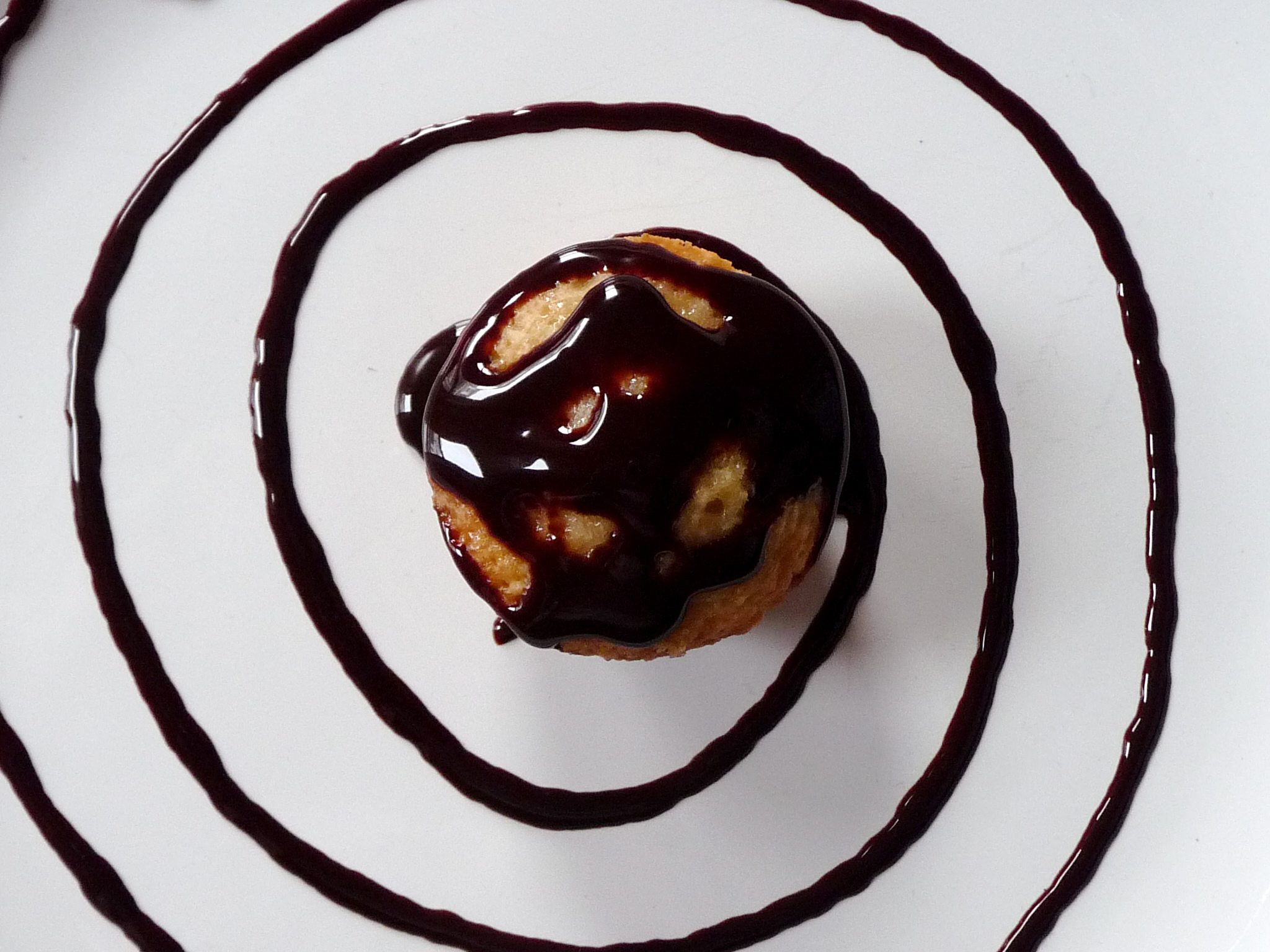 As I said, this was meant to be a bundt cake. Check out the pretty ones to be found on the other TWD bakers' websites, and if you want to give it a shot yourself, buy Baking: From My Home to Yours by Dorie Greenspan or visit Carmen Cooks, where Carmen will helpfully provide the recipe for you. See you next week, with my special Passover not-cake recipe!