I love this pie. There, I've said it right up front, so there's no mystery to this post. Sorry.
I made this pie for Christmas and fell in love with it. I am now going to make this pie for every Thanksgiving and Christmas for the rest of my life.
The coffee! The cinnamon! The chocolate!!!
OK, so here's the post.
This week's TWD recipe, marvelously chosen for us by Beth of Someone's in the Kitchen with Brina, is My Favorite Pecan Pie. And it is.
I've been making pecan pie for the holidays for about ten years, generally using the recipe off the Karo bottle. This pie is so far beyond all of those, light-years beyond, that it seems wrong even to call it the same thing.
I always loved those pies. But they were very sweet, and there was no nuance. I didn't realize that things could be different until I tried Dorie's pie last year.
The coffee! The cinnamon! The chocolate!!!
I didn't make the crust. I was going to. I have in the past. But I was pressed for time, so I accepted the help of the Keebler elves. And it was fine. This pie is so good that it elevated that humble store-bought graham-cracker crust to perfection right along with it.
And it's so good that it about killed me to send it off to Thanksgiving dinner with my family while I stayed home with the dogs, so thanks to Tim (formerly known as Husband; I decided I might as well use their names) for the guest photography.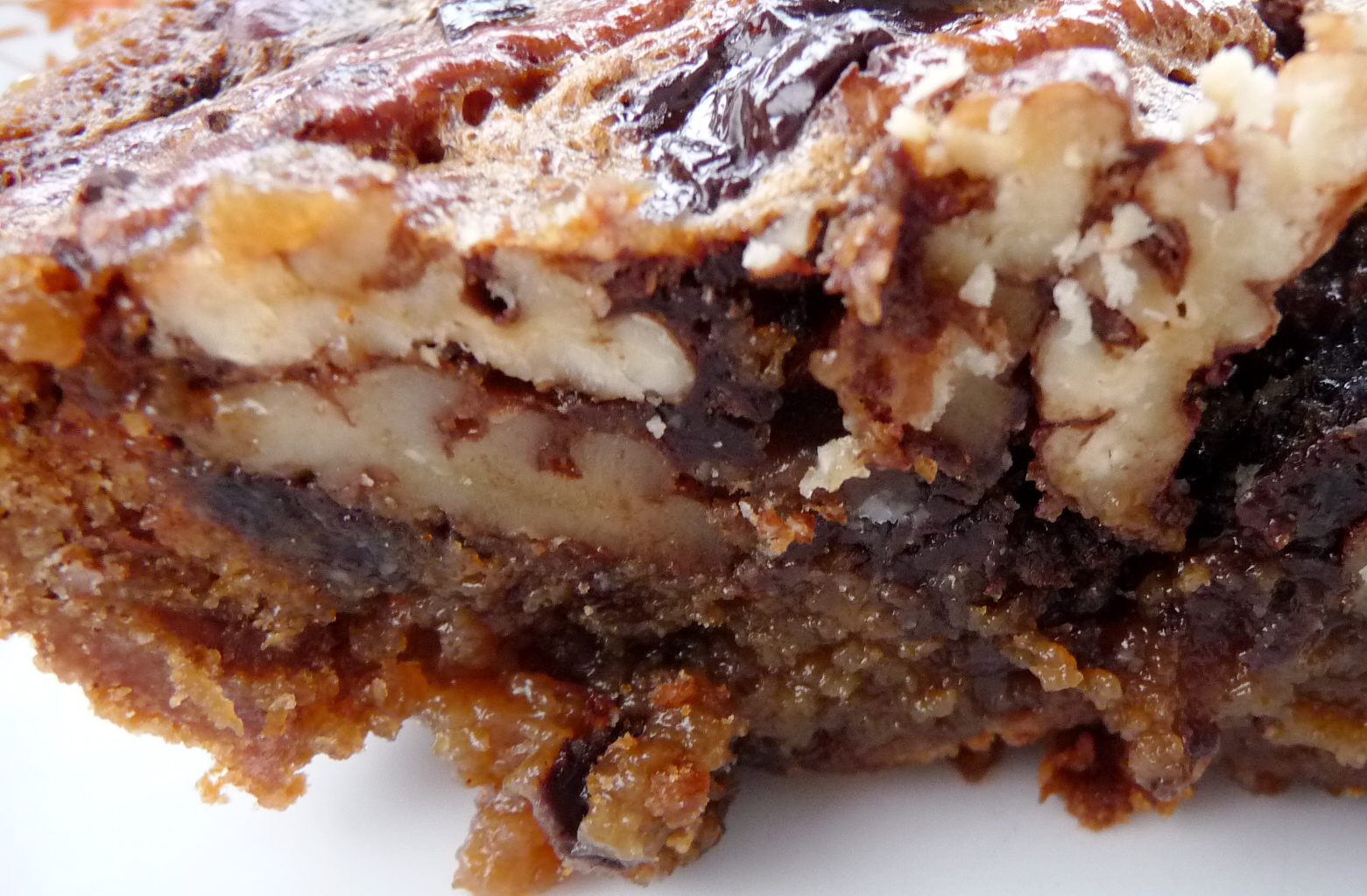 And if you want to read other people gushing about this pie (and maybe find someone who didn't like it, but that seems unlikely), check out the other TWD bloggers.
Next week: cheesecake. I hate cheesecake. Oh, and I promise that eventually I'll write about those Cafe Volcano cookies I skipped last week. I made them!