Mmm, cookies.
I love cookies.
The only problem with cookies is that I eat them. And eat them. And eat them. It's only another cookie — what can it hurt?
This week's Tuesdays With Dorie recipe was Coconut Butter Thins, chosen for us by Jayne of The Barefoot Kitchen Witch. Coconut. Butter. What's not to like? I was very much looking forward to them.
Anyway, I made these. I made them exactly as written, except I used orange zest rather than lime, because the label on my coriander said it had hints of orange, and I thought it might work well. I even used coriander, which in previous days I would have left out (along with the zest).
My palate is what you might call unadventurous. #1 Son calls it boring. I tend not to like anything weird, which includes anything, you know, weird. Like coriander.
But the lemon zest worked so well in last week's Blueberry Crumb Cake that I threw caution to the wind and decided to trust Dorie.
Good call.
I loved these cookies. They're just buttery shortbread, but with really interesting flavors underneath. Must be the coriander and orange. Who knew?
They're very easy to make, although not as easy as Dorie's food processor recipes; the only hitch was my last-minute discovery that we had no shredded sweetened coconut. Husband was happy to oblige (luckily, he and #1 Son had just gotten home from a weekend away), and the dough was soon all mixed and pretty.
I really like the technique of rolling the dough in a ziplock bag. Rolling has always been my nemesis; I absolutely hate it. The bag was neat and easy, and after I refrigerated it for three hours the dough was easy to plop down on a cutting board and cut with a pizza wheel.
I was working on a couple of other recipes at the same time as this one, and somehow I managed to reuse the timer while the first batch was in the oven. I have no idea how long they were eventually in there; they weren't at all burnt, but there was definitely browning around the edges. I took the second batch out at 17 minutes, with just the merest hint of darkening at the edges.
The difference was amazing. The well-done cookies were crispy and delicious. The rare cookies were chewy and delicious. OK, maybe it wasn't so amazing. My point is that it's hard to screw these up. They were great the second day, too: completely different, much softer, but delicious. (I keep using that word. But I do think it means what I think it means.)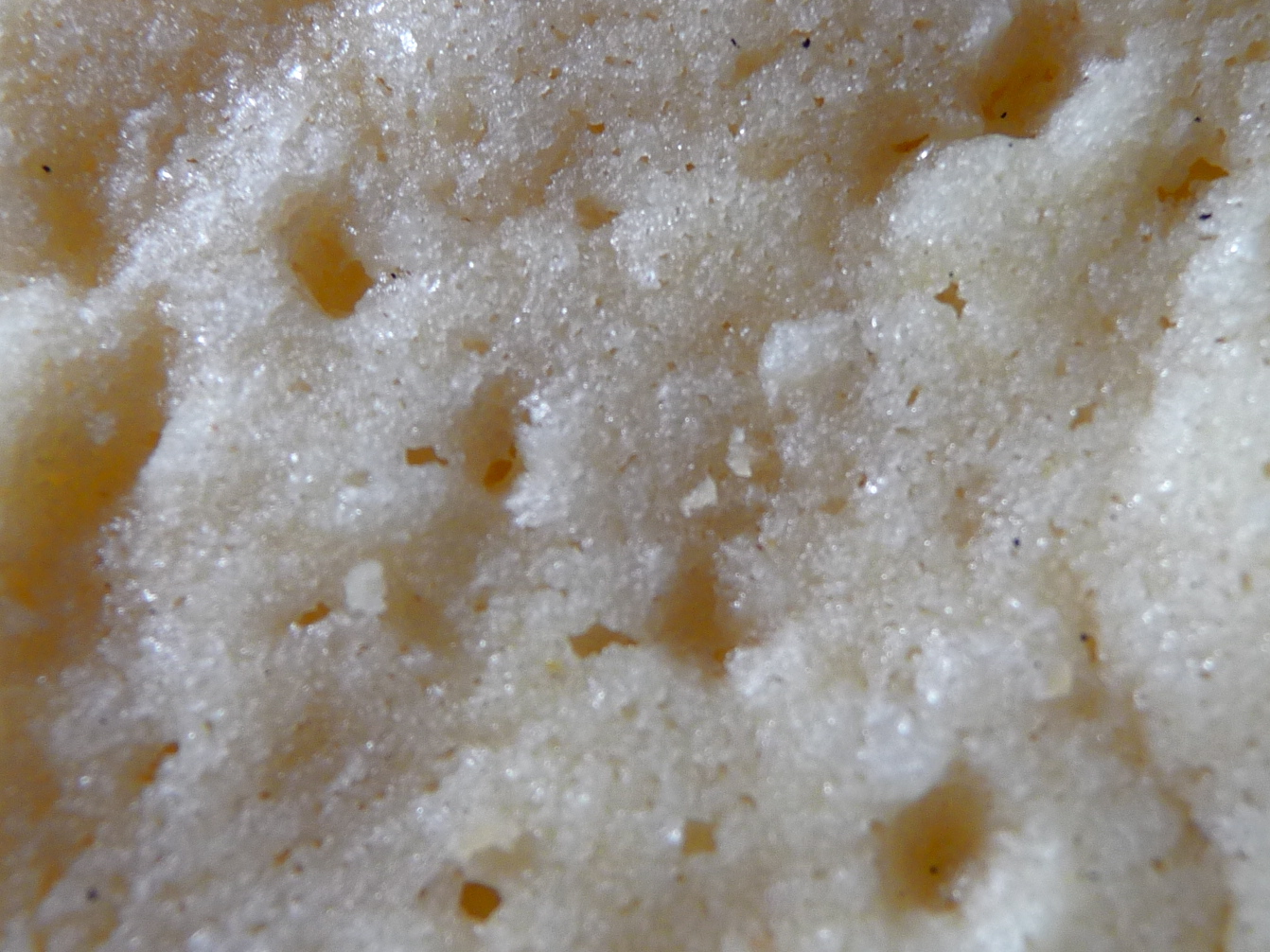 Family liked them too:
Husband: I thought the dough was a bit iffy — had a bit of a flat, almost metallic taste — but the baked result was quite gratifying. It was quite a feat to have a chewy center (thank you, shredded coconut) in such a thin, crisp cookie.
#1 Son: Tasty but ultimately unspectacular. I didn't get any of the special flavors I was promised. It was just a butter cookie, but a good butter cookie.
#2 Son: I like them. They were not very coconutty, and I didn't get any coriander or orange. To me they were basically butter cookies with coconut in them — which is not bad. I look forward to having more.
And a bonus!
#1 Son's Girlfriend: Delicious. I loved the texture. Didn't really get a lot of coconut, and if you hadn't told me there was coriander and orange I wouldn't have known. But delicious!
You should try these. Really. Even if you don't like coconut. Get the recipe from Baking: From My Home to Yours by Dorie Greenspan, or on Jayne's blog. Either way, you won't be sorry. And check out what all the other TWD bakers did with these, too.
Next week, banana cream pie!