Here in the mid-Atlantic we got our first real snow of the season today. On March 1st. And what's really sad is that #2 Son, who is almost 12, was overjoyed when he woke up this morning; he thought this was a huge amount of snow.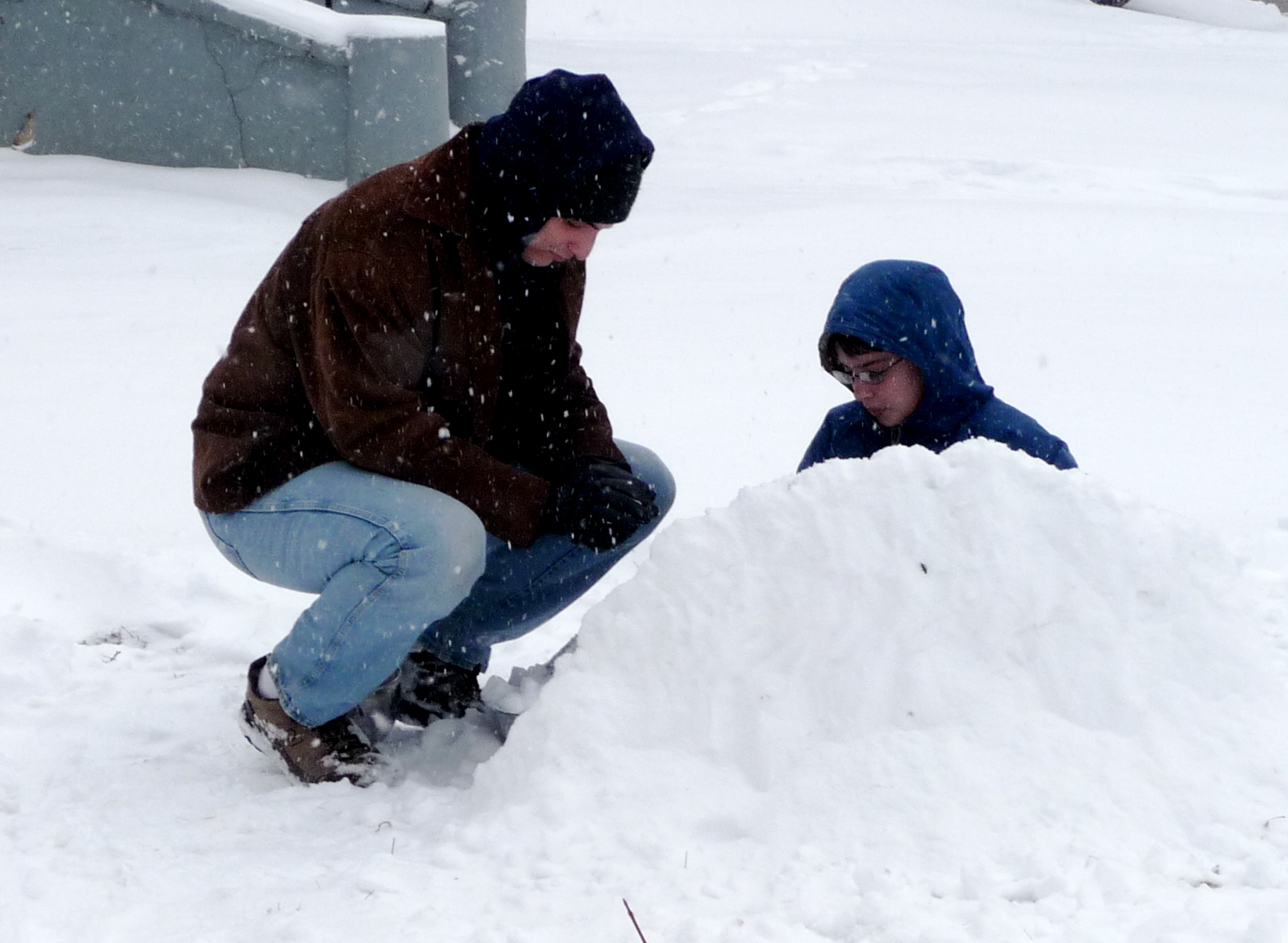 #1 Son remembers — just barely — the Great Snow of 1996, when we got 30 inches and it lasted for days. He was not quite 4 then, and our exchange student from Austria built him a snow cave to play in. That was a huge amount of snow. But poor #2 Son hasn't seen much snow in recent years, and he really, really, really likes snow.
Where is the food-related content in this post? you may be wondering. Never fear: It's coming.
This afternoon #2 Son scooped up a bowl of snow and prepared to mix it with maple syrup, as we've done with our pitiful little snowfalls in the past. But I remembered seeing a technique for pouring hot syrup over snow to make candy, so we tried that. (I Googled and found a recipe here.)
It took a while to get the syrup to the right temperature; as with every other kind of sugar syrup I've ever dealt with, it's a long process that progresses almost instantly at the end to disaster. But I managed to get it just about right this time, and we dribbled it over the snow.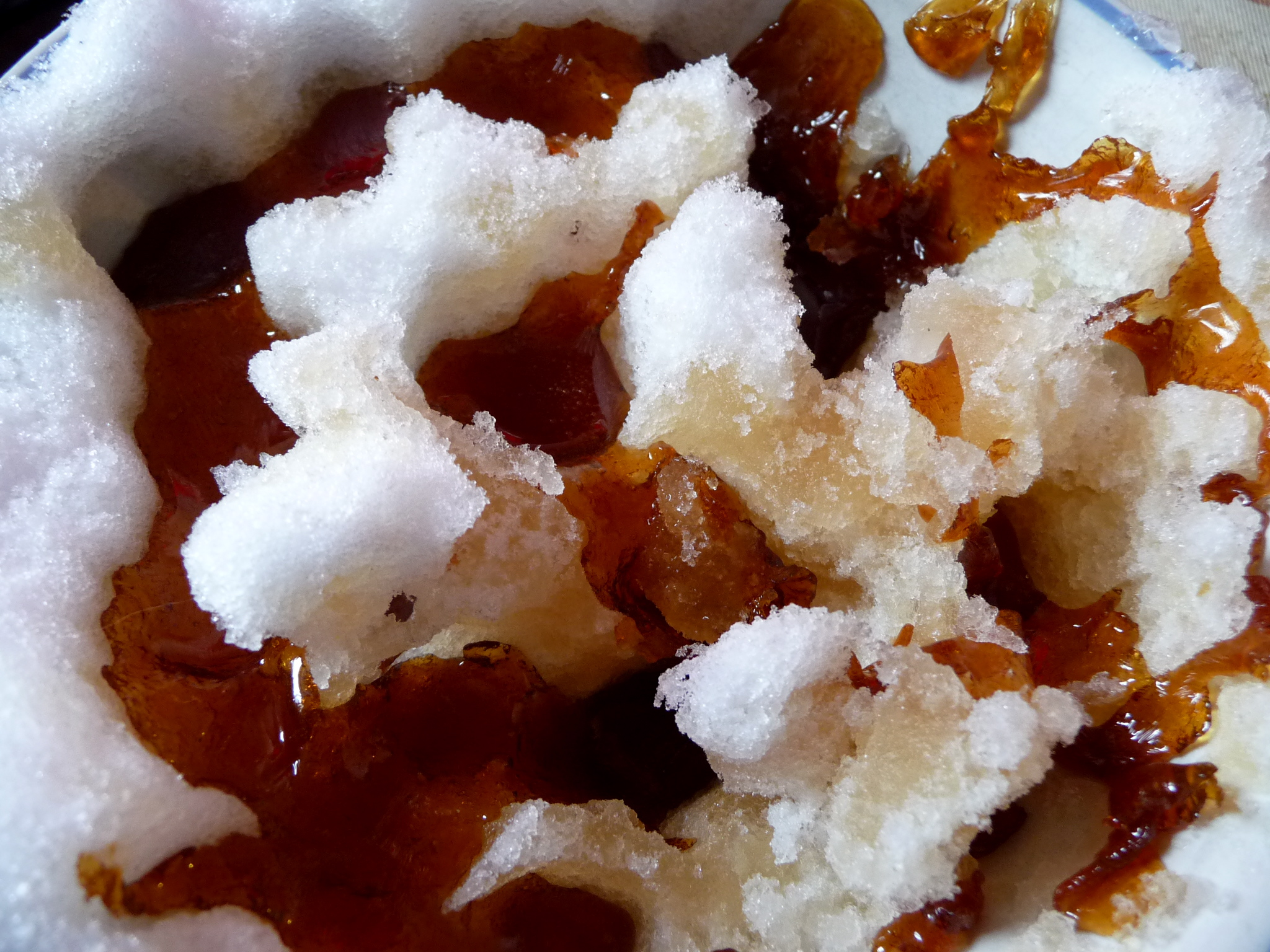 The syrup hardens almost instantly to candy: chewy or brittle depending on the exact temperature at the moment of pouring. Either way, it's yummy.
And it's very pretty, too!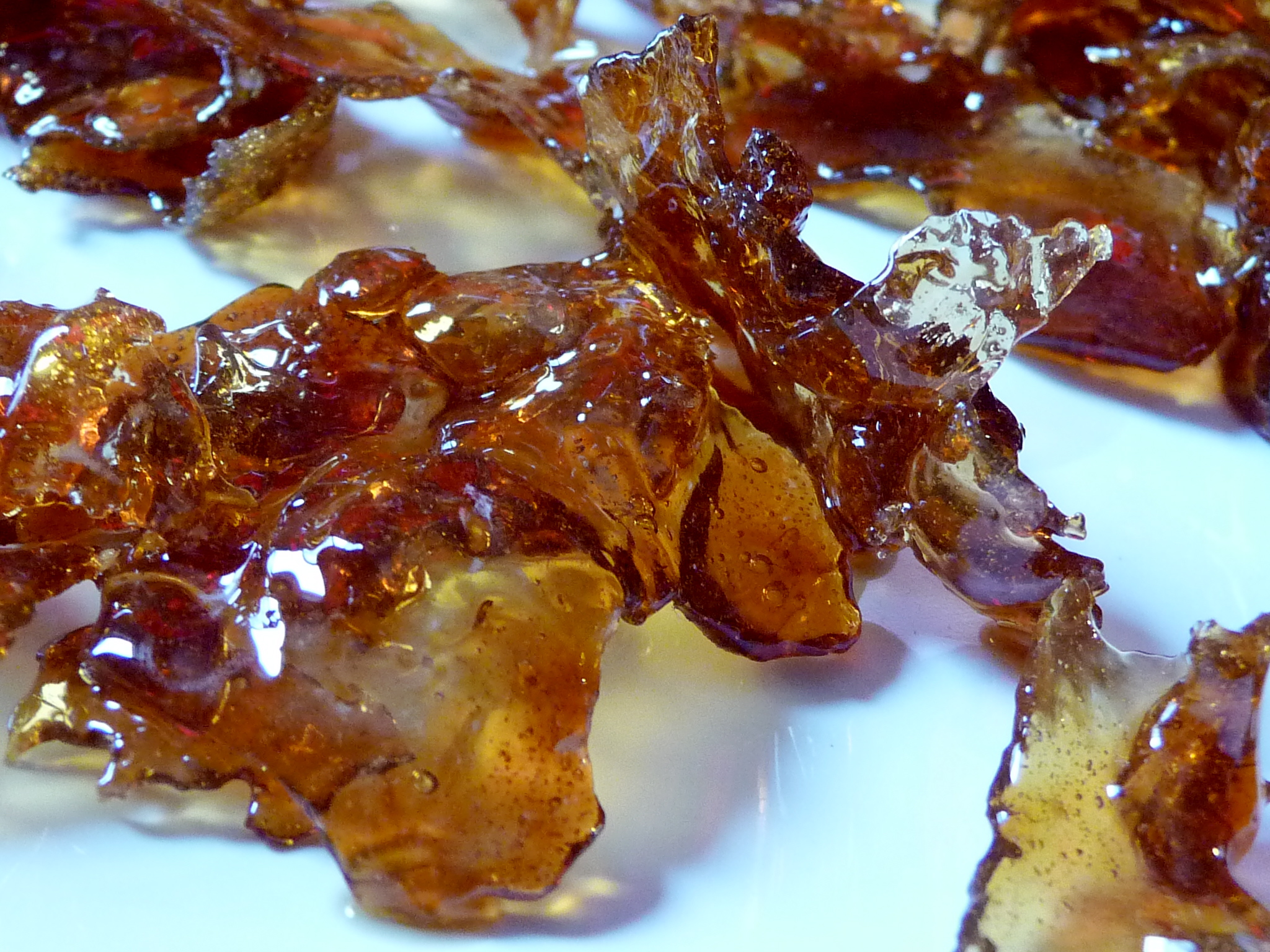 More snow!!!