#1 Son found this recipe on the Internet, and he was immediately consumed with the need to make it. Right then. Luckily for me (and the family's cardiovascular systems), it was two days before Superbowl Sunday. I managed to delay him by telling him what a marvelous contribution the Bacon Explosion would be to the Superbowl party we were going to attend.
Whew.
I asked him to write this post, because he is a much better writer than I'll ever be. It's been three weeks, but here, at last, without further ado, I present to you: the Bacon Explosion, as written by #1 Son, with my comments in square brackets:
____________________________________________________________________
This. This is how cults are formed, when men create objects so perfect, so beautiful that they can only have come from the divine. Welcome your new god. Welcome the Bacon Explosion.
My recipe deviated from the initial incarnation of the One True Bacon Explosion, I'm afraid. As I had neither barbecue rub nor barbecue sauce, I substituted some City Tavern Herb Rub (excellent, highly recommended [salt, onion, garlic powder, white pepper, cayenne pepper, Hungarian sweet paprika, thyme, oregano, marjoram, sweet basil, sage]) and Peter Luger steak sauce, which I could happily drink from the bottle (really.)
The first step in ushering in the Age of Bacon is to weave the sacred meat together. Who would have thought religious devotion would be so much fun?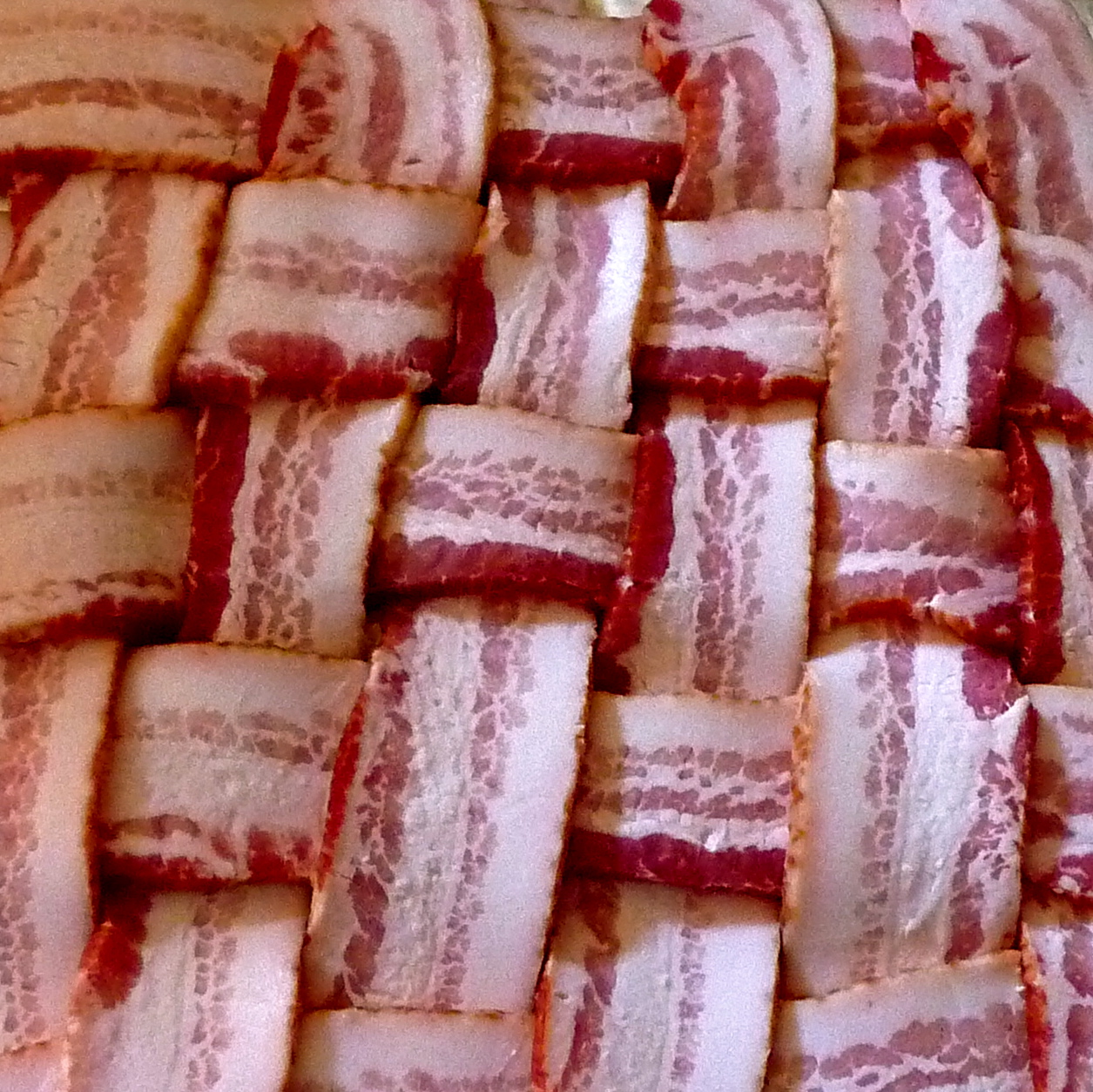 The weave was spread with the herb rub and topped with two pounds of Italian sausage, helpfully decased by the Acolyte [otherwise known as #2 Son] here.
That was further topped by the absolute maximum amount of bacon I could fit on my stove, which I realize now is wholly inadequate [the stove, he means].
After another layer of herb rub and a layer of steak sauce, the Assembly began. This unworthy one rolled the sausage mixture together first into a tight roll, then back the other way with the bacon weave.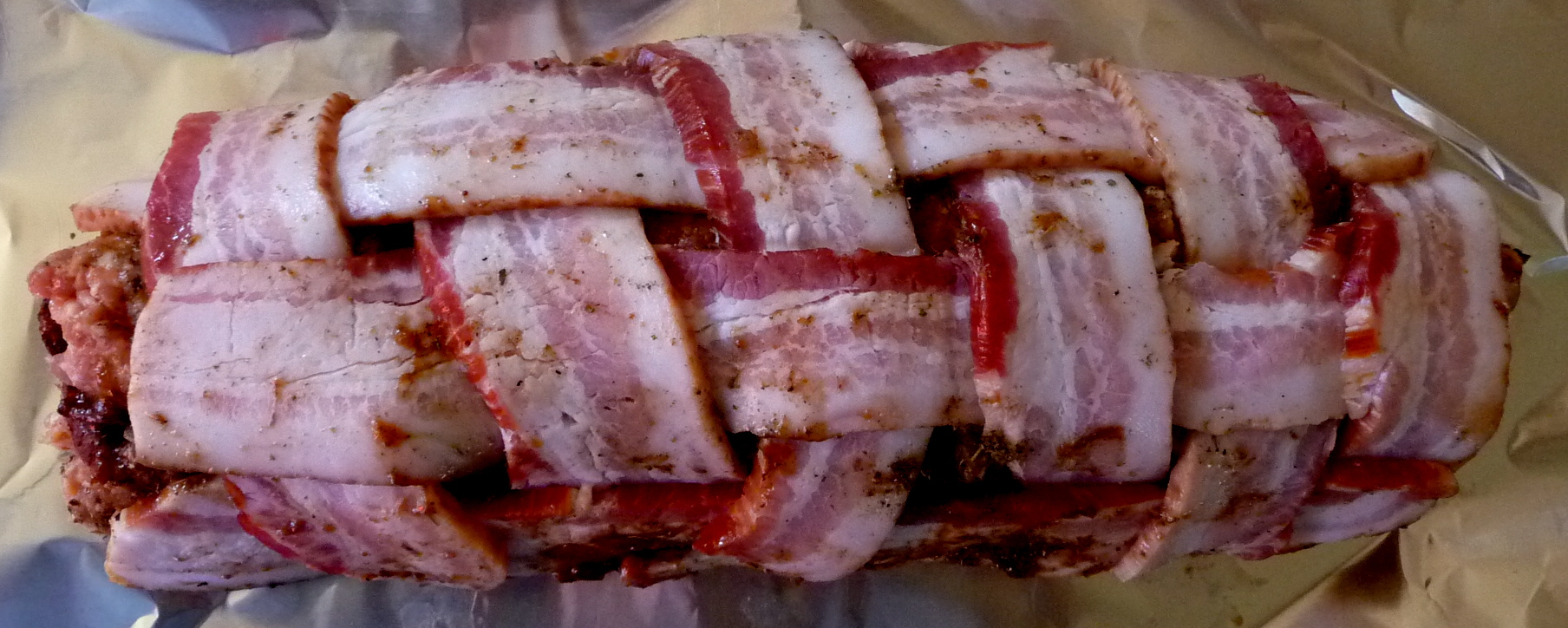 Two and a half hours later, a tear came to this one's eyes as he beheld his creation. He fell to his knees and prayed for salvation. The Bacon Explosion did not disappoint him. Two slices, a thousand calories and a Steelers win later, all was right with the world.